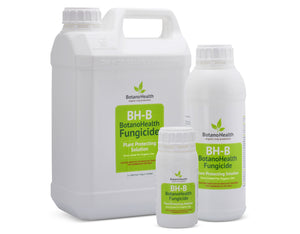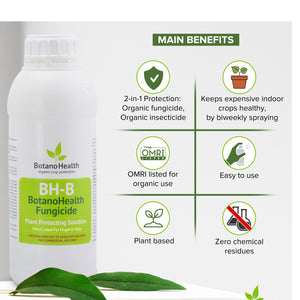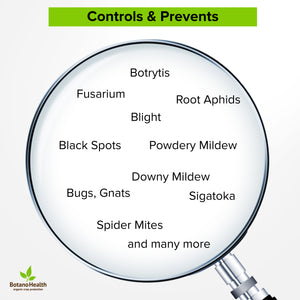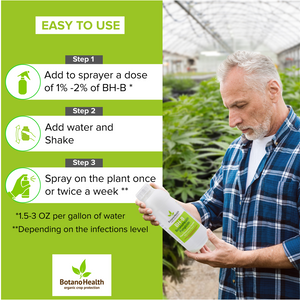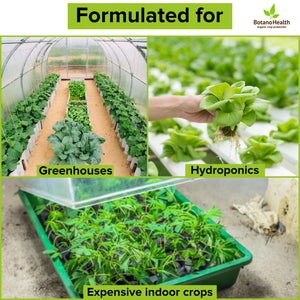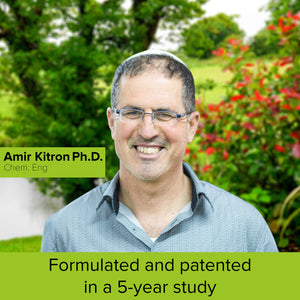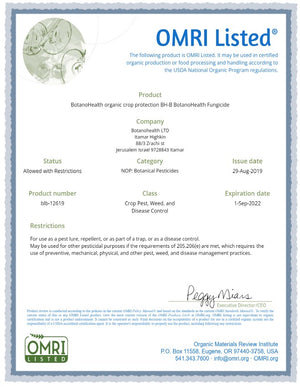 BH-B BotanoHealth Fungicide- Omri listed for organic use
BH-B 8.5oz (250ML)
2-in-1 PROTECTION: Organic fungicide, Organic insecticide

DISEASE & INSECT CONTROL: Botrytis, Fusarium, Root Aphids, Black Spots, Powdery Mildew, Downy Mildew, Bugs, Gnats, Blight, Spider Mites, and many more

USE ON: For indoor plants and outdoor plants, Greenhouses, Indoor hydroponics, Fruit trees, Vegetables, Flowers, Houseplants, and more

ORGANIC GARDENING and FARMING: BHB can be used up to the day of harvest and post-harvest.

BH-B spray for plants uses a unique patented combination of natural ingredients that are highly effective and non-phytotoxic.

BHB is plant-based and all-natural ingredients and is an extraction of essential oil. Synergistic with neem oil, increasing neem oil efficacy by over 50%!

BHB is non-toxic, safe for people, animals, and plants.

BHB shield technology creates a protective barrier around your crops to safeguard and prevent future infestations.

Easy to use and Fast-acting: Simply select your required dose and spray your plants thoroughly to achieve good coverage. We offer 3 convenient container size options to get you started so you can choose the right fit for you

BH-B is suitable for use by sprayer or fogger.

BHB is an all-natural insecticide & fungicide for plants.
---